TUEETOR CHATS with 3D Designer, Rizky Budiyanto
What is 3D Design? It is the process of creating a Three dimensional representation of any surface or object. Handling polygons, edges, and vertices in simulated three dimensional space. Probably you've seen the results of it in movies, animations, and video games. Such are filled with fantastical and imaginative creatures and structures. It can be also achieved manually with specialized 3D production software that lets an artist create and also deform polygonal surfaces or by scanning real-world objects into a set of data points that can be used to represent the object digitally.
3D Design is so important that most of  that is within your grasp are all products of it, It looks complicated but most importantly, it is fun. Unlike many graphic arts fields,It involves mastering sophisticated software as a result, it comes with a substantial learning curve.
Below are the images from 3D Autodesk Maya, A 3D modelling software, See how they design, model and animate People and objects.
Interesting enough? This week we are Featuring Tueetor Singapore's 3D Designer, Rizky Budiyanto. Read on to learn more about him and he could be your future 3D Design Trainer!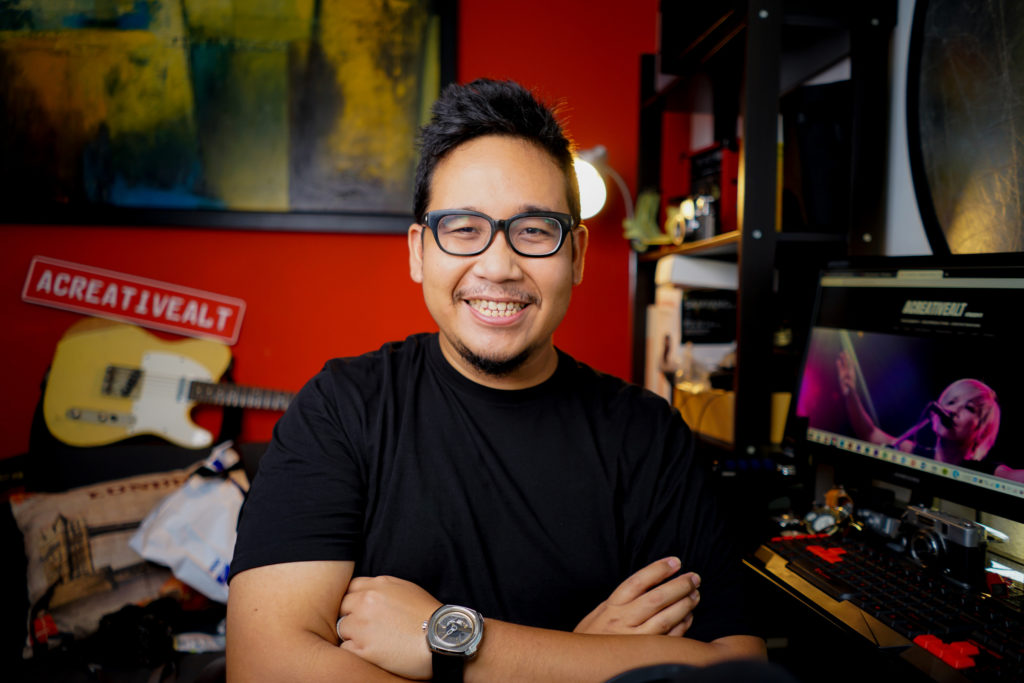 You can reach Rizky at https://tueetor.com/rizkybudiyanto
What's your story?
Hello! My name is Rizky, A seasoned creative industry player with more than 10 years of experience in media productions, design and events. I have a strong passion for teaching and was formerly a head lecturer of an art college.
Currently runs a small yet dynamic creative production company named ACREATIVEALT. Most noteworthy, 3D design is something that I passionate about and it was an entry to my long-time career in creative and events industry.
What excites you most about your industry?
The fact that one needs to constantly evolve and every single project has its own challenges.
What do you hope your students will achieve?
I am Hoping to provide a real-life creative education that is not being taught in school and college. Providing effective hands-on learning experience.
What's the best piece of advice you ever received?
To give more than to take.
Who inspires you?
Besides my Mom, probably Kevin O'Leary
What have you just learnt recently that blew you away?
Learning how to have compartmentalized thinking so that I can concentrate on 1 thing at a time instead of trying to do so many things at one go.
If you had to teach something different, what would it be? 
Creative Business, Photography, Video Productions, Project management.
How do you unwind?
Spending time with wifey and also Polish watches.
Shameless plug for your business:
#ACREATIVEALT is a creative production company specializing in creating media content for events. We shoot awesome events! and oh yes, follow us at @acreativealt
How can people connect with you?
Twitter, LinkedIn handle?
www.instagram.com/acreativealt
For more information on how to discover trainers on the Tueetor platform, call (65) 6206 6660 or  you can also visit Tueetor.com
Written and edited by: Joshua Moreno