Continuing The Legacy: David Chan
In 2013, David Chan became the first sabre fencer in Singapore to qualify and enter the top 64 round of the World Championships. Olympic fencing is separated into three categories. In foil and epee fencing, competitors can only score using the tip of the blade. In sabre fencing, the fencer scores points when he makes a hit using any part of the blade.
David's achievement, along with those of his fencing team mates on the international stage, thrust the sport into the limelight, as fencing had until then been a sport that was relatively uncelebrated in Singapore.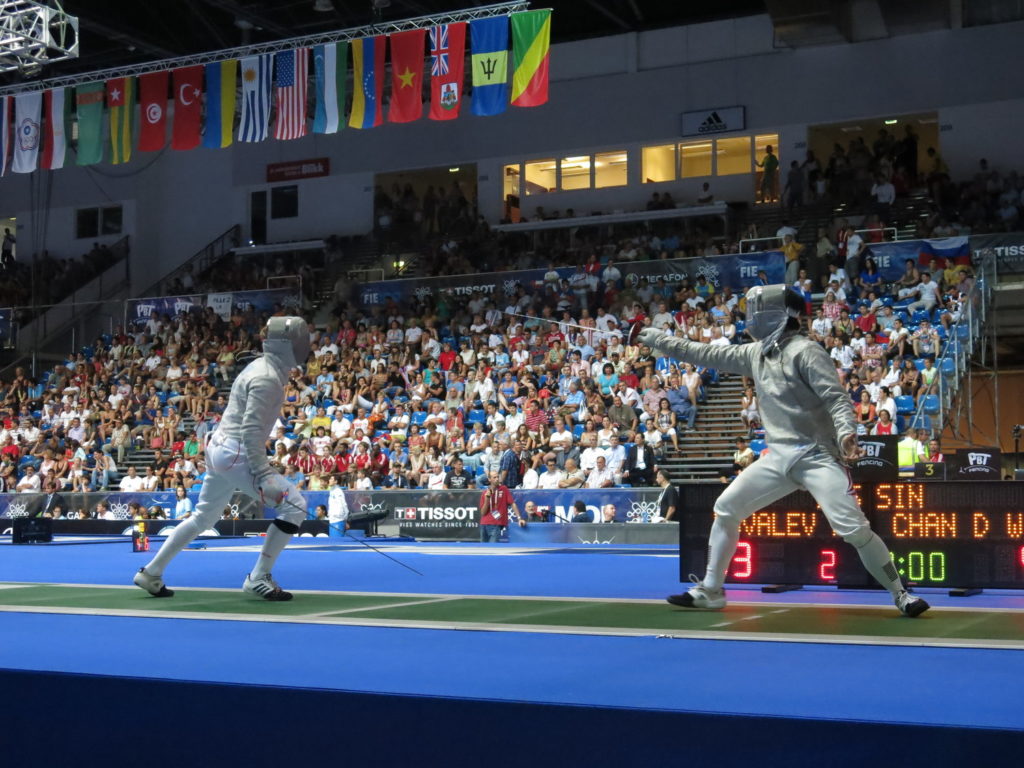 Whole-hearted commitment to a little-known sport
David's fencing journey began in 2001 when he was a student at Raffles Junior College. An immense love for the sport compelled him to adopt an extremely rigorous training regime. In 2003, David landed a spot on the national team, just two years after he picked up the sport.
He went on to win numerous National Championships and international events such as the Hong Kong Open, Malaysian Open and Australian Open. David also ranked as the top Men's sabre fencer in Singapore.
In 2011, David left his position in the Ministry of Defence to focus on fencing and developing the next generation of fencers. As Sabre Coach for Singapore Sports School, he led the team to a first-ever clean sweep of Division titles at the National Interschool Championships.
Continuing the legacy
In 2014, together with the best national fencers in Singapore, David founded Asgard Fencing Club. He then took on the role as Head Coach. He retired from the national team after the 2015 SEA Games and concentrated his efforts on coaching.
Under David's tutelage, teenage fencer Lau Ywen achieved a historic milestone in 2016 by being the first Singaporean to win the Cadet & Junior World Fencing Championships.
In an interview, he spoke proudly of her, "When we first saw her at about 9 or 10, she was a foil fencer and we already knew she has huge potential. When she was 11, I gave her her first sabre weapon and she decided to switch to it."
"It suits her perfectly as she is an aggressive fencer. I'm glad she is able to get the world title at the most prestigious cadet competition at such a young age."
Today, David is a prominent fencing coach in Singapore and the region. He continues to be passionate about fencing and raising the next generation of national athletes and world champions.
This post is part of the 'Continuing The Legacy' series, where Tueetor chats with former national athletes about their achievements on the world stage and their current coaching careers.
Like to read the other posts in this series? Click here for national taijiquan exponent Tan Mui Buay, and here for national shuttler Ronald Susilo.
Book your class at Asgard Fencing Club on Coursaver! For more information, visit tueetor.com/coursaver, call +65 6206 6660 or drop us a message on WhatsApp at 9883 3867.