TUEETOR CHATS with Chew Sze Chong from H2Math.com
In Singapore, it's not hard to find a Math tutor; the tuition industry is worth an estimated S$1.4b, per 2019 reports. However, to find a tutor who lives and breathes his subject, understands how students work and feel, and is heavily invested in new technologies that assist tutoring? That's not easy to find. In this TUEETOR CHATS, we speak to Mr. Chew Sze Chong, the founder of H2Math.com.
Hi Sze Chong! What's your story?
I was born in 1982, attended school at age 4. I had no challenge in my academic years due to good support from my parents and teachers. I was academically inclined since a young age. I never received less than 100 marks for spelling or dictation in Mandarin or English; it may sound unbelievable but it is true. For mathematics exams, I was usually the first one to finish in class and got never got below 90 marks for primary school.
Because of that, my school life was smooth sailing. I could memorize the whole history textbook and score 98 out of 100 for history tests. But emotionally I was not too sound during my O levels, I felt lonely and depressed for reasons I did not realize at that age. I trivialized my O levels and did not put effort to study because I was depressed; in the end, I only got A for Mathematics and Mandarin.
To tell the truth, at that time I had a crush on a girl but did not know how to tell her, I could tell she liked me too but because another guy told her he like her she went with him. Because of that, I was very depressed but nobody knew about it I just kept to myself. Now that I look back, I didn't even have feelings for that girl when I met her on the street again. I guess it is normal for a teenager not to know that such feelings would past too.
So, I understand students. When I look at my teenage students and they seem to have no heart to study, it could be other problems in their family or life distracting them. I would try to talk to them and help them get over the problems if that is possible.
I got started in this line of work because I did not find meaning in my previous jobs at Phillip Securities, EDB or SPRING Singapore. Don't misinterpret me, I didn't say they don't do meaningful work, I just meant the roles don't fit me. I could not align my skillsets and personal values to the work. I want to engage with customers firsthand and see their lives improve. I started as a consultant to businesses; one of my clients was a tuition centre. They needed tutors and the boss thought I was a good fit.
What started as the temporary use of myself to fix the gap in the centre's manpower become a journey of discovery of my passion. When the student of the centre and the bosses gave me praise, I fell head over heels into the job of teaching. It is very fulfilling when the class of innocent students tell you they wish you are their teacher forever; it totally melts my heart. I thought I'm just a single and unlovable person after some wreckage in career, work and personal relationships.
What excites you most about the tuition and education industry?
Education is changing because of the access to the internet and increasingly sophisticated online learning platforms. Some tutors are still under the false impression that online learning will not work, but their information might be outdated, as offerings change rapidly, even within the last 6 months. My H2Math.com classes are available in-person, or through live online sessions. Change excites me, it makes what is previously impossible possible.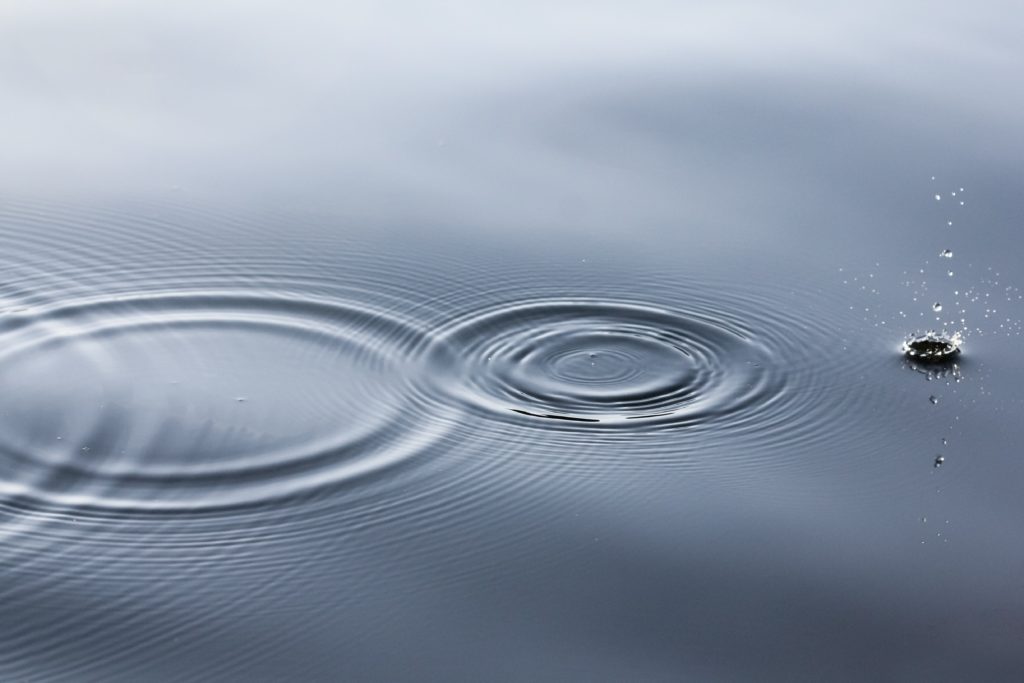 Besides technological changes, there are also structural changes in education that are exciting. The government is currently pushing for lifelong learning, with the idea that front-loading education (i.e. having students learn everything when young and then stop as they work all the way till retirement), is NOT going to the way for the future. Learning and work would be intertwined.
I believe it is important for our economy and industries that people engage in lifelong, bite-sized learning. People can then quickly learn new things that are applied to their work. To implement that, educators must keep learning too, in order to teach things that are relevant to the times. What impact does it have on tutors? How should we adapt? We cannot go through our routines mindlessly. We have to be mindful to the changes happening around us and adapt so that we remain relevant and useful to the evolution of society for the better. That makes the education industry dynamic and alive.
What do you hope your students at H2Math.com will achieve?
For example, some universities/polytechnics do not allow students to study a particular discipline if they don't meet certain requirements or if they don't pass a particular test. I had one student really wanted to get into a particular discipline in a specific Australian University. In order to do so, he had to pass the mathematics entrance exam.
At that point, he had not touched math for about 4 years as he thought he would never need it again. He had forgotten the basics of Algebra but the test required him to do functions and calculus. He came to me, and I taught him intensively 2 to 3 times a week for 3 months before he sat for the exam. When he got 90 out of 100, we were so surprised and happy for him.
There are two reasons for his accomplishment: Firstly, his strong determination to give it a try despite the low probability of succeeding. Secondly, the agreement to engage me for 3 days in a week. That is a lot of time and money! If he was half-hearted or pessimistic, or unwilling to invest all this effort and time into this endeavour, he would have failed.
What's the best piece of advice you ever received?
My grandma once told me, lovingly, a phrase in Hokkien: "dat hang bun ai ou, bei sai gong mai ou". Translated, the meaning is: "everything must learn, cannot say don't learn."
My Grandma was not formally educated as a child because of poverty and war. However, she was very proactive in learning how to cook and handle every household chore. Her words were powerful because she believed them to the core. I heard stories about how my grandma always encouraged my uncles to pick up skills in printing, furniture and academia. Even when life was hard, our family overcome them through learning, and my Grandma was behind them, feeble physically but strong in spirit and motivating power.
Who inspires you?
People who dare to dream, who stay strong and loving in tough times, who are tested but stay moral and principled. These stories inspire me. It can range from my grandparents to my relatives, to my parents, to even fictional characters such as L in Death Note or Zhu Ge Liang in The 3 Kingdoms! I'm inspired by how they dealt with hard circumstances in life but never gave up.
People who are analytical and think ahead, without their ego getting in the way. They also inspire me. An example would be Elon Musk, as I read about him reading engineering books in the library and now starting SpaceX.
What have you just learnt recently that blew you away?
I recently took the Chris Voss Masterclass on the Art of Negotiation. It blew me away. I have learnt a lot in terms of science, religious morals, martial arts and technology, but I didn't realize the most important skill we need to live a life well-lived, can actually be learnt. That skill is learning how to better communicate so that we can understand others and in return, get others to understand us.
The key was learning to see that in an antagonistic conflict situation, the opponent himself is the answer to resolving it. We could work together to solve the problem instead of fighting over it if we were taught to communicate correctly. We could turn a nasty situation around and achieve a win-win situation for everyone!
If you had to teach something different, what would it be?
Currently, my passions lie in communication, business, and aikido, so I would definitely look into teaching that. I think they could bring a lot of good in the world. AI and technology are cool and exciting and powerful topics, but I'm not sure whether they would bring forth better or worse experiences in the world. To live well, it's far more imperative that humans learn to communicate and work harmoniously together.
How do you unwind?
There are two types; on a regular day, I take walks at the beach and also use running and swimming to get my energy up. Talking to my loved ones also help me unwind. I do all those often.
However, in order to fully unwind, I need to know the solution to my problems. I take the time to sit and really analyse my problems. I figure out the ideal solution and plan the steps I can take to get there. When I know that, I become completely at peace. This can take some time, and sometimes I have to take a time-out if I'm too tense, but I never give up on trying to solve them.
Recommend a book you think everyone should read.
There are two:
1. Never Split the Difference by Chris Voss.
The title of this first book sounds terrible, but Chris Voss is actually a well-known communicator and peacemaker. He teaches you how to ask questions and use body language to get people to feel comfortable enough to tell you what they truly think. That is the starting point for creating understanding, and ultimately, a win-win solution.
Without this book, I could never have gotten people to say what they really think about my online teaching offers. I could never talk to people on the street!
Now I can strike up a conversation with anyone on the street. Yesterday, I spoke with strangers in a food court, on Facebook and on the street, who all gave me precious feedback about the H2Math.com course offerings.
I have attended conflict resolution modules during MBA, but what I learnt in those modules is nothing compared to what I learnt from this book. Considering that the book is selling for less than $30, I would highly recommend it.
2. 一个人的会议时间 by 山崎拓巳
The title of the other book, translated, means to conduct a meeting with yourself. This includes checking in with yourself, reporting on recent activities, and writing down actionable steps to fixing problems.
The question for people stuck at something is: do you turn inward and speak to yourself first?
Before you do this, you should not complain or give up, as it doesn't do justice to your problem-solving capabilities.
I always do that now, and I learnt how much is buried within myself. Sometimes I do not even need to look externally for a solution to a problem; the answer could be within me all along!
What is a quote you live by?
If I lack anything, or am stuck in any way, I must learn how to get past it.
This isn't really a quote by anyone in particular. I just formulated it from my life experience. The key to getting problems to disappear and to progress further in life is to learn from people who can solve those problems or learn to solve those problems yourself.
Shameless plug for H2Math.com:
I'm known for my ability to motivate students and to make them feel good about learning.
I'm known for my sincerity in helping students. There are times when I'm unsure whether I'm helping or not, so I usually stay around for a little longer, hoping for a miracle. If I don't see hope in someone, though, I won't stay at all. There's a difference between students that are struggling but still striving for their dreams, one step at a time, versus students that don't care at all. If they give up, I will nudge them a bit, I will shake them a bit, but if they don't budge and it is clear to me that they have given up, I will leave them alone.
I don't believe in being around just for the money. I have resigned from high paying jobs because I found no meaning in those jobs. I don't want to pretend to do anything if I cannot actually help; I'm not going to waste my life or your life just to make money. I can always find better ways to make money!
What should we look forward to in the coming months for H2Math.com?
Look forward to great offers to learn from me online or onsite! I'm also making videos for math, business and life coaching that are available on my Facebook page!
How can people connect with you?
You can go to my Facebook page or the H2math.com. website. Alternatively, you can just WhatsApp me at +65 81808611!
You can find H2Math.com 's courses on Coursaver here.